FREE Multi SkillZ webinar: Grow 360° skillers into sports
Monday September 27, 2021 - 19h00-21h00 CET, online training in English
Create a free member account to log into the Multi SkillZ Support Platform & learn more about the webinar.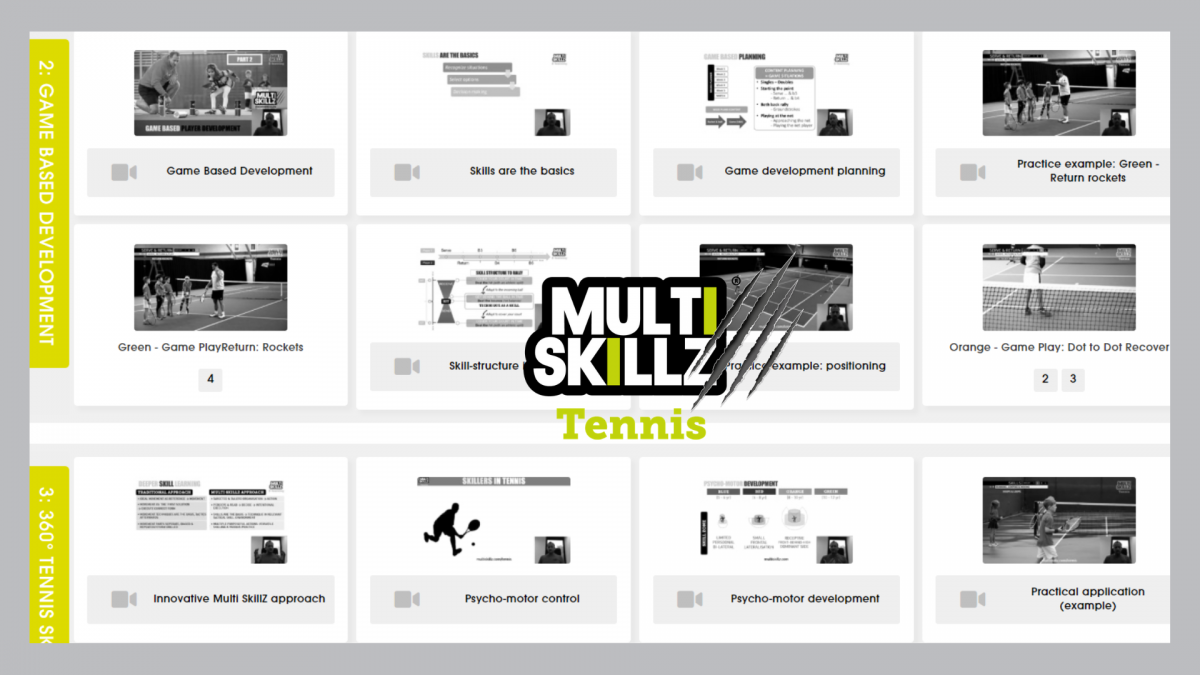 webinar multi skillz tennis
Grow skillers into tennis
WEBINAR IN ENGLISH
In this webinar you will learn which skills are crucial in developing youth players. You get a clear picture of what you should pay attention to and how you can set this up in training practice.
Log in for more info and/or entering this webinar.
Not yet an account? Register your free account.
webinar Root SkillZ
Vorm 360° skillers in sport
WEBINAR IN DUTCH
Maak kennis met verschillende inzichten van Multi SkillZ. De veelzijdige en specifieke ontwikkeling van skills in het vormen van 360° sporters. Kom meer te weten over de visie en opbouw van de oefenstof & krijg van praktische tips om Multi SkillZ te integreren in je trainingen.
Log in voor meer info en/of inschrijving op dit webinar.
Nog geen account? Registreer je gratis account.
webinar root skillz
Methodology Root SkillZ
WEBINAR IN FRENCH
En savoir plus sur la méthodologie Multi SkillZ pour le développement psychomoteur: vision et approche Multi SkillZ, développement polyvalent à long terme et âges sensibles à l'entraînement (que faire à quel âge)
Log in pour plus d'informations et/ou pour participer à ce webinaire.
Pas encore de compte ? Enregistrez votre compte gratuitement.